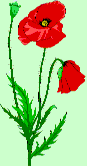 Anne Watkinson M.A. Cantab., PGCE, Ph.D.

Independent Educational Consultant

Anne's
Front Page

Consultancy

Teaching
Assistants

Teachers

Schools

CV

Publications:
Science
TAs

Other
educational
interests

Anne Watkinson was a headteacher, schools' adviser and researcher. As an independent consultant she has worked for the DfEE, and DfES, TTA, TDA and Granada Learning Professional Development in the field of Teaching Assistants and Higher Level Teaching Assistants, She has written 6 books for and about them published by David Fulton Publishers and Routledge Falmer. She also has wide interests in educational processes and management. She remains available for consultancy work. She is also interested in science and environmental education.
---
To email Anne, use


This is not an active link. It can not be copied and pasted. Type the address into your mail agent (Outlook Express, Thunderbird, Eudora, etc.)
---
In case of comments on this site's performance, use


This is not an active link. It can not be copied and pasted. Type the address into your mail agent (Outlook Express, Thunderbird, Eudora, etc.)
---